Services
サービス
We provide full support for business growth centered on
the implementation and utilization of HubSpot.
Covering marketing, sales, and customer support, HubSpot is a tool that helps businesses solve problems and grow by effectively utilizing its many functions. We will do our best to support you in a wide range of areas, from implementation, marketing, and sales strategies to content creation, where you can fully utilize the functions to share customer information company-wide and collaborate effectively within your company.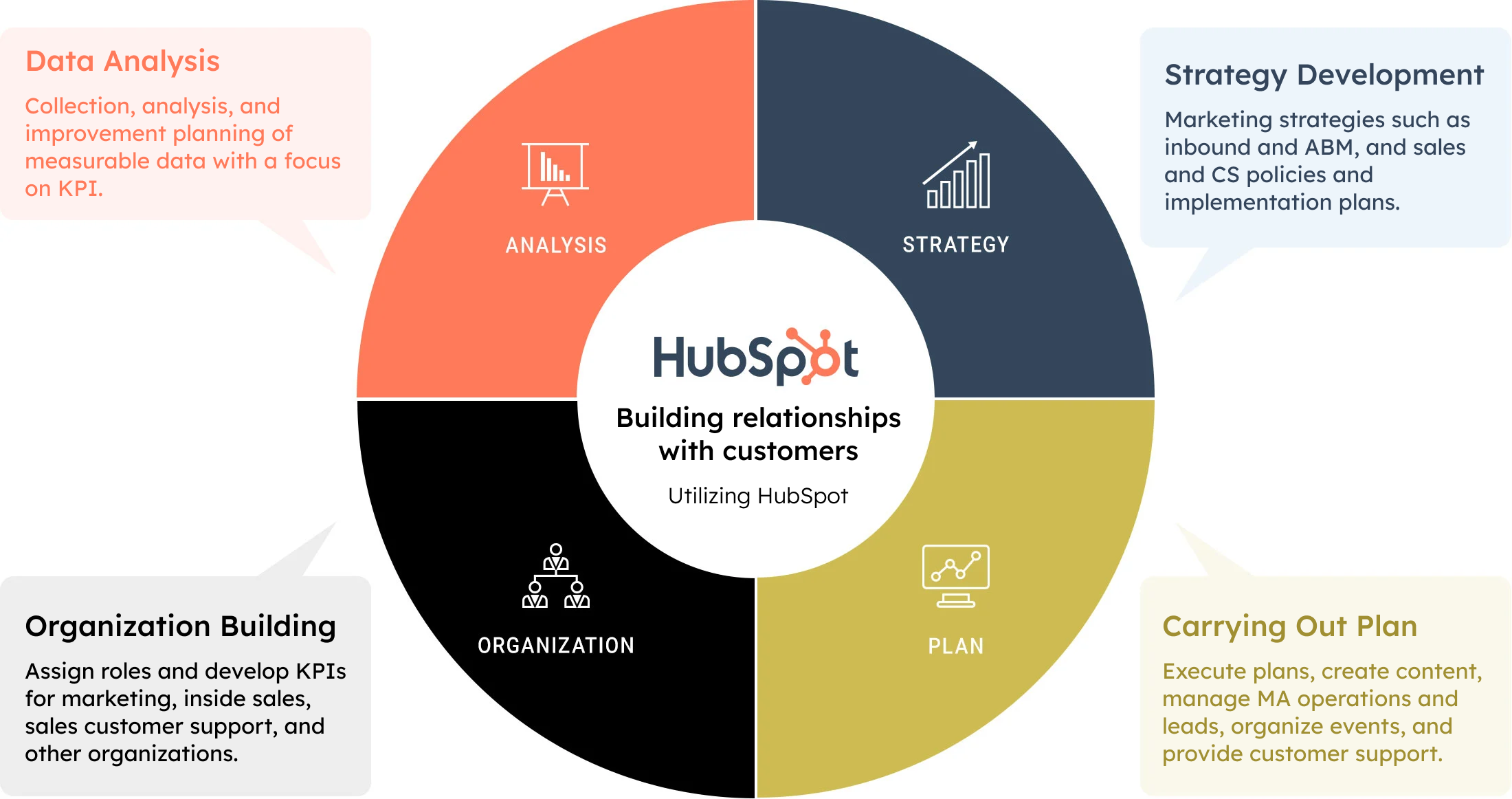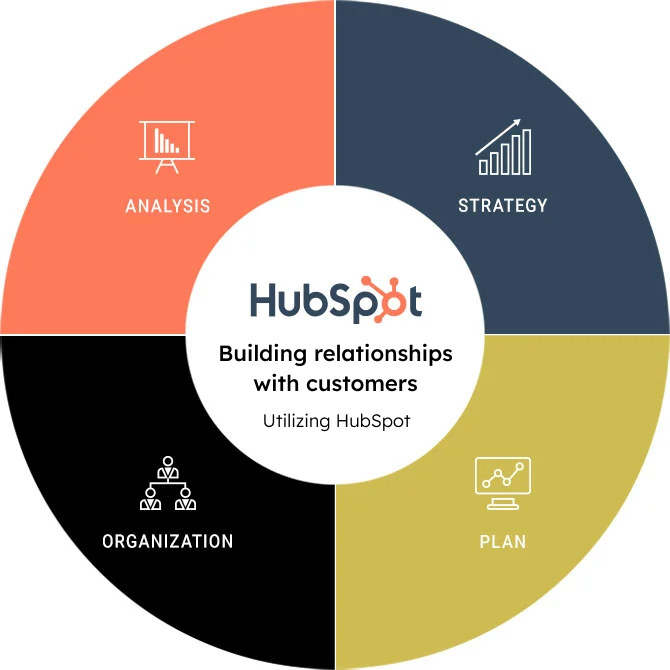 Data Analysis

Collection, analysis, and improvement planning of measurable data with a focus on KPIs

Strategy Development

Marketing strategies such as inbound and ABM, and sales and CS policies and implementation plans

Organization Building

Assign roles and develop KPIs for marketing, inside sales, sales customer support, and other organizations

Carrying Out Plans

Execute plans, create content, manage MA operations and leads, organize events, customer support, etc.
100 Corporation's proposal for utilizing HubSpot starts with establishing strategies, measures, and systems that effectively use the tool, centered on inbound marketing and account-based marketing. In addition, we will solve business issues and lead to growth based on organizational structure incorporating the concept of "THE MODEL" advocated by Salesforce.